Volunteer with Connection of Friends this Summer!
Connection of Friends is looking for volunteers, ages 16 and older, for our Saturday Night Socials which are held from 6:00-9:00 pm as well as during our week-day programming held Monday through Friday from noon-3:00 pm and 3-6:00 pm.  We welcome students in need of service hours and college reference letters will be written upon request.
For more information, please click on the following link: Volunteer Flyer—Summer or contact Becca Ross at rross@connectionoffriends.org for an application.  We also invite you to watch a very special message from our participants to our wonderful volunteers.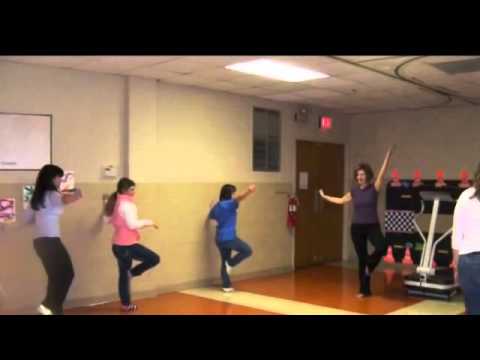 Who We Are
Connection of Friends is a community-based program that provides a place for teens, age 16 and older, and young adults with special needs to gather socially with an emphasis on life skill, volunteer and recreational activities on a daily basis and Saturday evenings.   Our primary purpose is for participants to engage in meaningful ways within the community and create lasting relationships.
Where We Are Located
Connection of Friends is located at Hope Presbyterian Church, 1771 S. Wiesbrook Road, Wheaton. (Connection of Friends is not affiliated with Hope Presbyterian Church).
What We Offer
COF operates Monday through Friday with varied options of Noon-6:00 p.m. or Noon-3:00 p.m. or 3-6:00 p.m. Our Saturday Night Socials are held from 6-9:00 p.m. Participants sign-up for 13-week sessions and select the specific days and time options. Connection of Friends is only closed on traditional holidays.
Programming currently offered includes the planning and preparing of a daily meal; volunteering at a food pantry, nursing home, volunteering for SCARE (School & Community Assistance for Recycling Composting Education); music therapy; art; gardening;  fitness/yoga/nutrition; product creation and community lunch.
Session Schedules
Please click on the link to see what a typical week at COF looks like.  To see what is planned for our Saturday Night socials, click on any Saturday on our calendar and you will be linked to a specific theme and schedule of activities.
New for Spring Session—Dinner & Dancing with Friends
Please visit News & Events for more details
What Makes Us Unique
Programming centered around socialization
Participant Profile packet filled out by families and participants
In-take meeting scheduled with the Program Director and Program Leader
Constant communication
3-week check-in for new participants
Visual supports including individualized schedules and behavior supports
Practicing volunteer skills prior to volunteering
Continuation of basic business model of product creation introduced in transition programs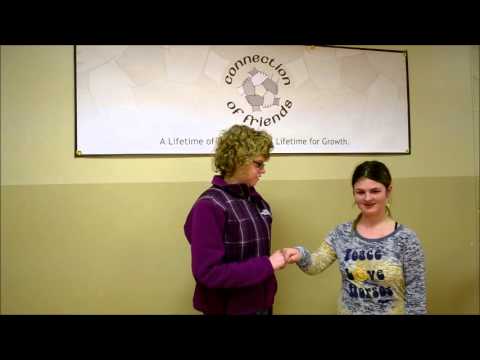 Staffing
Connection of Friends is staffed by a full-time Program Director and Program Leader with degrees in special education and Intercultural Studies with a focus on disabilities and minor in Speech and Language pathology respectively.  In addition, we have 5 Program Assistants that are part-time employees, staffed when needed and during our Saturday Night Socials.  Our Program Assistants have college degrees in the areas of special education, psychology and sociology.  Music Therapy sessions are conducted by a board certified music therapist.  Program Volunteers consist of an art teacher, gardener and yoga instructor.  Other volunteers consist of high school and college students.  Overall organization direction is provided by an Executive Director.
COF principally operates on a 3 participant to 1 staff/volunteer.  However, COF will staff a 2:1 or 1:1 on a limited basis.  Please refer to the Frequently Asked Questions, (FAQ), tab for additional information.