Portfolio with this ID doesn't exist.
COF Quick Notes—Raise a Glass Fundraiser
Raise a Glass to COF—Celebrating 5 Years!
Saturday, September 23rd
Emmett's Brewing Co., Wheaton
Beer Tasting—Food Pairing Event &  Trunk Show
Click on the link for more information and to purchase tickets!
Raise a Glass to COF—Buy Tickets HERE
COF Quick Notes–Connection of Friends Heart & Soap
Connection of Friends Heart and Soap is now available on-line for a limited time!  Stefanie Rock, founder and owner of Favor of the Earth, has graciously extended this opportunity to our participants.  There are 3 soaps in a set–Vanilla Latte, Vanilla Chai and Orange Oatmeal.  All proceeds benefit COF activities and programming!
And while shopping for soap, please take a moment to see the other "green" and locally made products available from Favor of the Earth.
To purchase soap, please click on the following link.  Coming this fall….winter scents just in time for holiday shopping!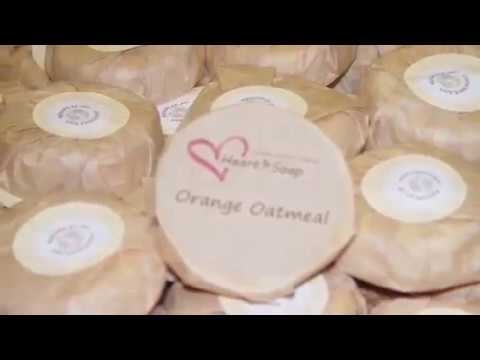 COF Quick Notes–October Open House for New Participants
Are you looking for structured and supported after school programming? Are you beginning to plan for post-transition? Connection of Friends offers a variety of time and day options to meet your needs! Please join us on Monday, October 9th from 10:00-11:30 am for an Open House to learn more about our program.  To RSVP or for more information, please contact Jamie Hager Lee, Program Director at (630)260-0922 or via email at jhager@connectionoffriends.org or click on the link!
Who We Are
Connection of Friends is a community-based program which provides a place for teens, age 16 and older, and adults with special needs to gather socially with an emphasis on life skill, volunteer and fitness activities on a daily basis and Saturday evenings.   Our primary purpose is for participants to engage in meaningful ways within a supported environment.
Where We Are Located
Connection of Friends is located at Hope Presbyterian Church, 1771 S. Wiesbrook Road, Wheaton. (Connection of Friends is not affiliated with Hope Presbyterian Church).
What We Offer
COF operates Monday through Thursday with varied options of Noon-6:00 p.m. or Noon-3:00 p.m. or 3-6:00 p.m. Friday programming is from 9:00 am-3:00 pm.  Our Saturday Night Socials are held from 6-9:00 p.m. Participants sign-up for 13-week sessions and select the specific days and time options. Connection of Friends is only closed on traditional holidays.
Week-day programming includes preparing a daily meal and snack; volunteering at a food pantry and nursing home;  volunteering for SCARCE (School & Community Assistance for Recycling Composting Education); music; art; gardening;  fitness/yoga/nutrition; product creation and community lunch.  Dinner & Dancing with Friends is offered on Mondays each session.