Portfolio with this ID doesn't exist.
COF Quick Notes–2018 Holiday Orders
Favor the Earth has graciously offered to carry and ship COF Heart and Soap, (set of 4 soaps: Orange Poppy Seed, Pumpkin Spice, Vanilla Latte and Peppermint), as well as Note Card sets featuring original COF art work.
To place an order, visit
http://www.favortheearth.com/giveback
(Click to play)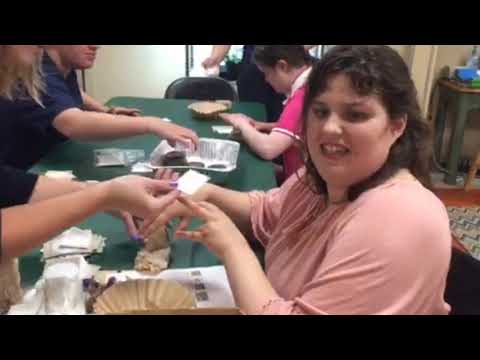 Who We Are
Connection of Friends is a community-based program which provides a place for teens, age 16 and older, and adults with special needs to gather socially with an emphasis on life skill, volunteer and fitness activities on a daily basis and Saturday evenings.   Our primary purpose is for participants to engage in meaningful ways within a supported environment.
Where We Are Located
Connection of Friends is located at Hope Presbyterian Church, 1771 S. Wiesbrook Road, Wheaton. (Connection of Friends is not affiliated with Hope Presbyterian Church).
What We Offer
COF operates Monday through Friday with varied options to choose from:
Participants sign-up for 13-week sessions and select the specific days and time options. Connection of Friends is only closed on traditional holidays. Please click on the Programming Tab for a full list of activities done during weekday and Saturday Night Social programming.
What's Happening at Home?
At Connection of Friends, we know our participants do many amazing activities and celebrate wonderful accomplishments outside of our program! As we continue to work on socialization skills, we would love to hear about any current or future special events or occasions so we can encourage participants to share their experiences with their friends at COF.
If your participant has an upcoming event or special occasion, please fill out the following form and return it to Jamie Hager Lee at jhager@connectionoffriends.org.
What's Happening at Home Form Winter Session 2018-2019